Blackrock Foundry
- Gruul

(H)

- Oregorger

(H)

- Blast Furnace

(H)

- Hans'gar & Franzok

(H)

- Flamebender Ka'graz

(H)

- Kromog

(H)

- Beastlord Darmac

(H)

- Operator Thogar

(H)

- Iron Maidens

(H)

- Blackhand

(H)



Hellfire Citadel
- Hellfire Assault

(H)

- Iron Reaver

(H)

- Kormrok

(H)

- Kilrogg Deadeye

(H)

- Hellfire High Council

(H)

- Gorefiend

(H)

- Shadow-Lord Iskar

(H)

- Socrethar the Eternal

(H)

- Tyrant Velhari

(H)

- Fel Lord Zakuun

(H)

- Xhul'horac

(H)

- Mannoroth

(H)

- Archimonde

(H)



Nadat de 1e groep de challenge modes completed hadden, werd de 2e groep alweer opgezet.
Na maandenlang zwoegen heeft de 2e groep van Slash Care het geflikt om ook de challenge modes te completen. Het heeft ons bloed, zweet en tranen gekost maar uiteindelijk heb je dan ook wat.
Hierbij wil ik afsluiten met een quote van Maarten nadat we het completed hadden.
''Ik vond de challenge modes meer irritant dan moeilijk''
De groep bestond uit:
Devaronn(Maarten)
Shawarman(Louis)
Diddle(Jarno)
Bôts(Helge)
Cile(J-K)
Bedankt en tot Legion.
Ok, ondertussen bekend verhaal. Als je iets goed gedaan wilt hebben moet je het zelf doen.
Van de week heb ik als OP hunter dus zelf maar Archimonde HC gekilled, blijkbaar heb ik de rest van de club niet echt nodig... grts me!
Ow, die figuren achter me zijn toevallige passanten, let daar maar niet al teveel op. Doet me een beetje denken aan ramptoeristen of die figuren die naar een ongeluk op de andere rijbaan gaan lopen staren.
Ik heb ze gelukkig zoveel mogelijk van de screenshot weten af te houden, beetje mijn moment van glorie verpesten....
Dus hebben we ff challenge modes gedaan.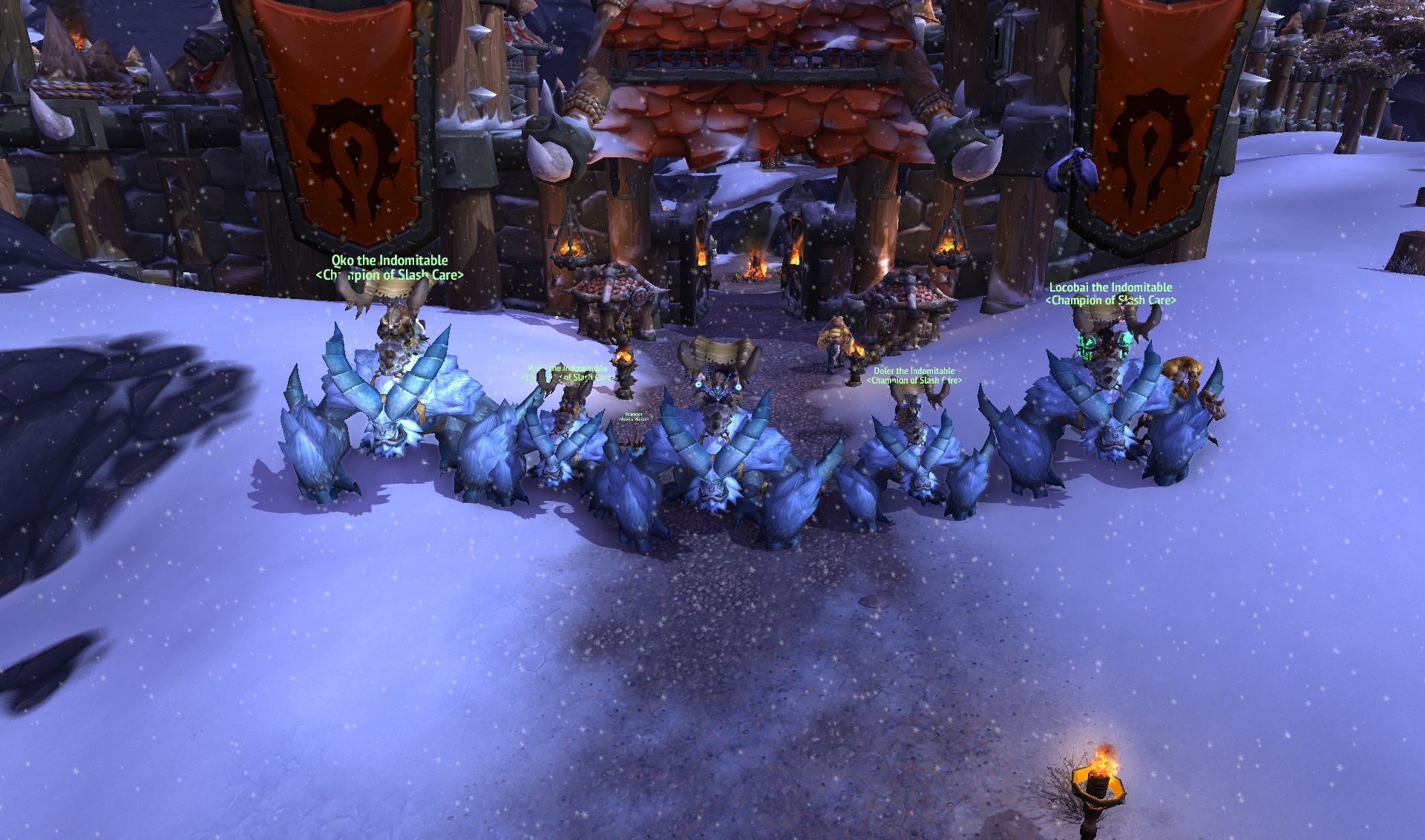 Grats mensen!
EZ PZ
Gewoon in de vakanties van veel mensen nog wat bij elkaar weten te rapen om deze kill te halen.
Picture credit goes to Diddle zijn film kwaliteiten.