Antorus
- Garothi Worldbreaker

(H)

- Felhounds of Sargeras

(H)

- Antoran High Command

(H)

- Portal Keeper Hasabel

(H)

- Eonar

(H)

- Imonar the Soulhunter

(H)

- Kin'garoth

(H)

- Varimathras

(H)

- Coven of Shivarra

(H)

- Aggramar

(H)

- Argus

(H)



Tomb of Sargeras
- Goroth

(H)

- Harjatan

(H)

- Mistress Sassz'ine

(H)

- Demonic Inquisition

(H)

- Sisters of the Moon

(H)

- The Desolate Host

(H)

- Maiden of Vigilance

(H)

- Fallen Avatar

(H)

- Kil'Jaeden

(H)



Binnen 3 weken na de release van de raid Antorus hebben wij de final boss, Argus the Unmaker, gekilled op heroic! Volgens mij onze snelste hc clear ooit!
GG BOYS!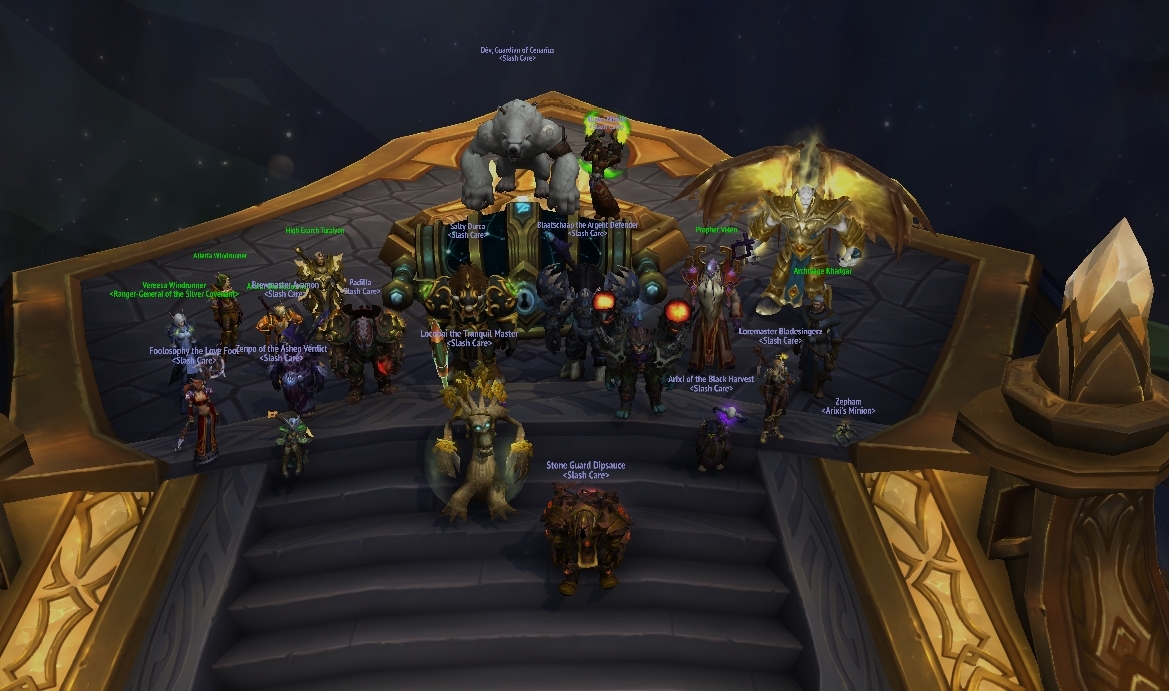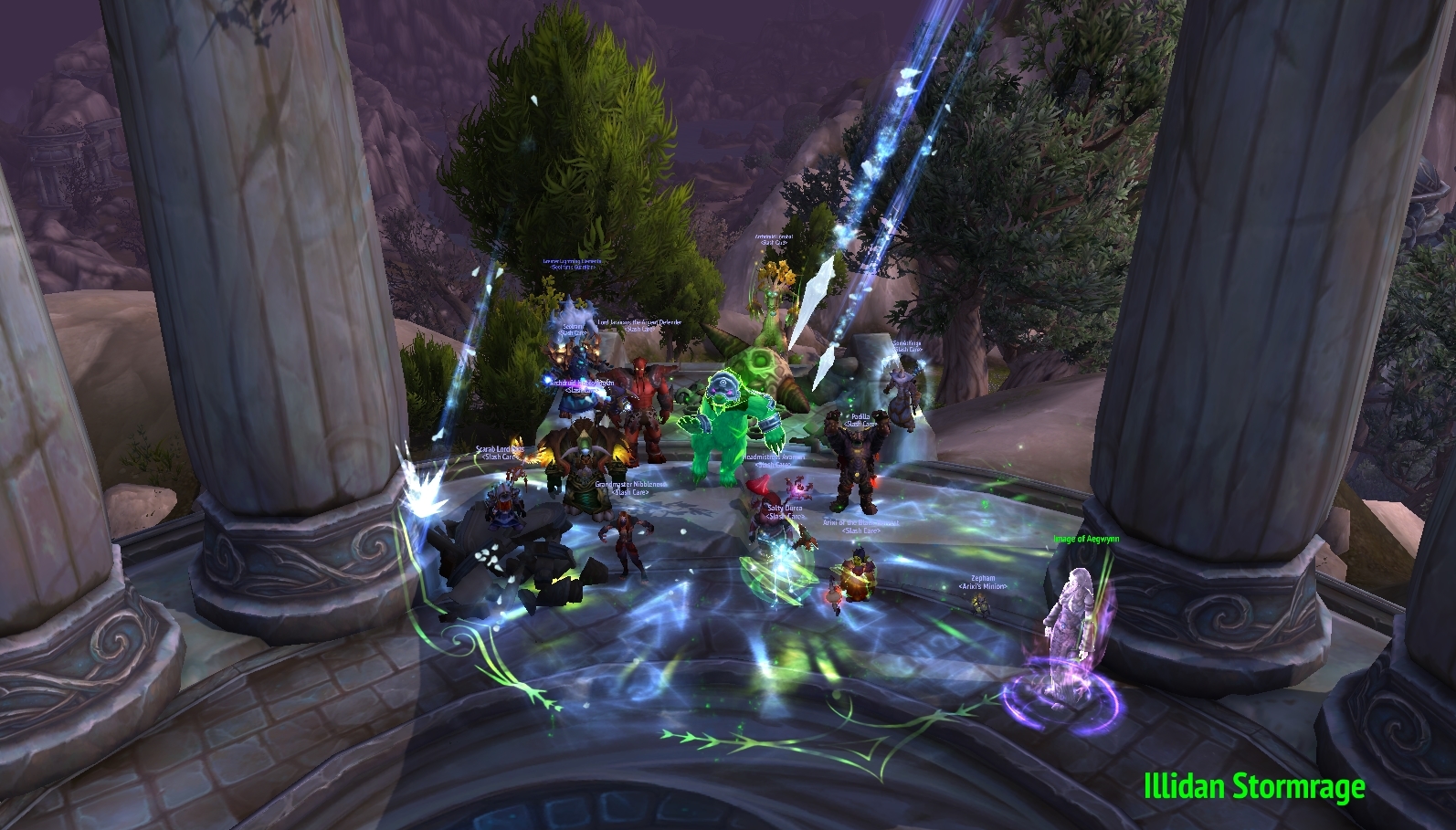 We horen er ook weer bij!! Na 84 wipes eindelijk Kil'Jaeden dood!!! Weer een patch afgesloten voor /Care!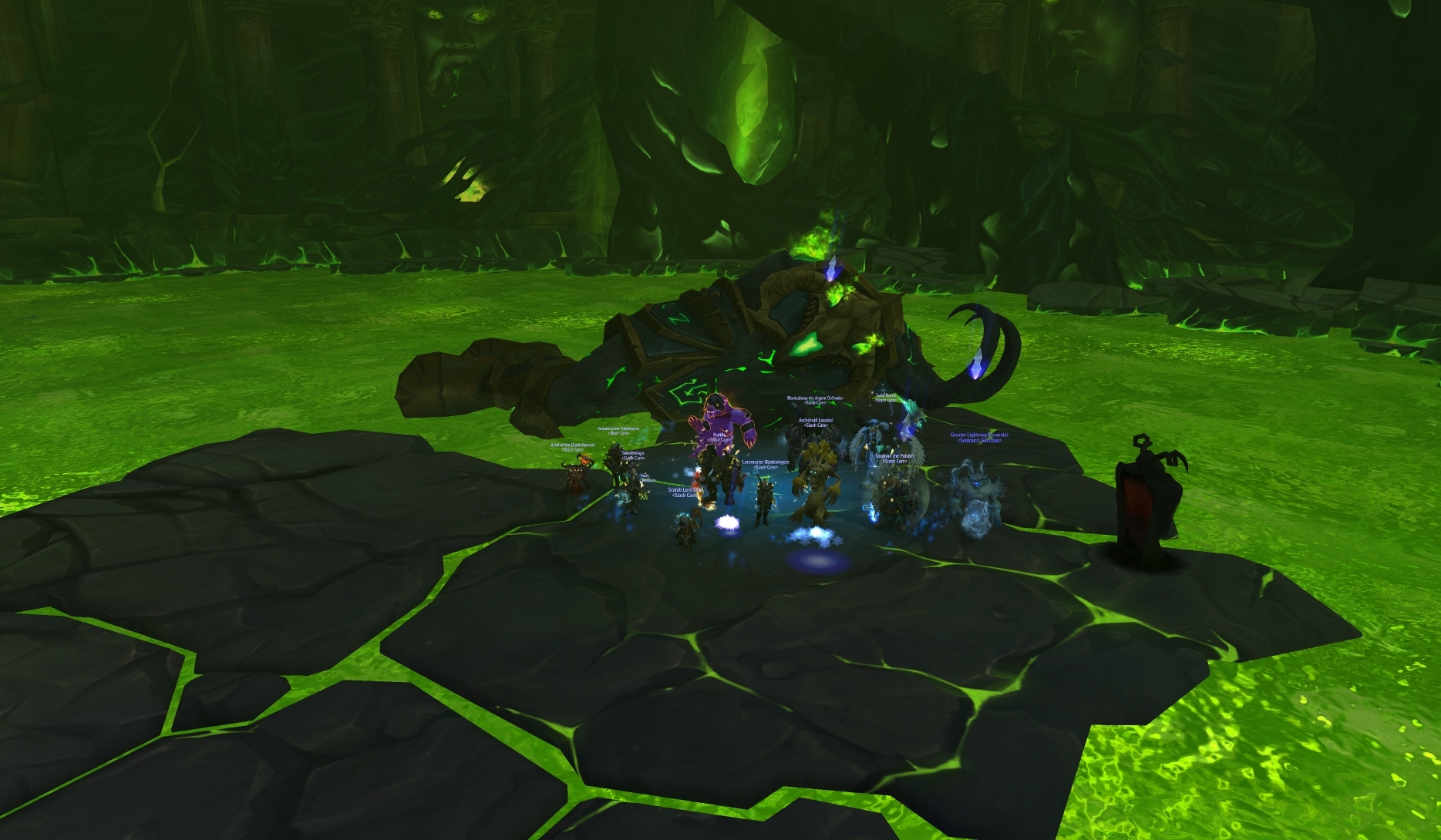 Dus, Fallen Avatar HC is dood. Tijd voor Kil'Jaeden!! Lets do this!
Aangezien
<
Slash Care
>
een normal & heroic guild is met 0 (zegge NUL) aspiraties om Mythic raids te doen heeft het einde van Gul'dan (
hier vast op video te bewonderen
) het tijdperk van slacken tot de Tomb of Sargeras raid er is aangekondigd..
Ons kennende zou het ook zo maar kunnen dat we de komende weken nog vaak zat keihard gaan falen erop, maar ook dat hoort erbij.
In iedergeval, Gul'dan HC dood, achievement behaald en nu voorlopig Nighthold farmen voor die
Heroic Titanforged
items.
En alt/social raids...
En dingen... vooral dingen..
Anyweg, screenshot toegevoegd, hoi Jarno!